Kotor Paragliding Montenegro - Big air adventure!
Kotor Paragliding Montenegro - Big air adventure!
There are cities where time seemed to have chosen the most beautiful period and stopped at these moments.
In such places, you forget about reality, and on every street, every house is ready to share its energy with passersby. One of these cities is Kotor.
The great past of the ancient city
Kotor is a city with an incredible history. During the time of its life, Roman legions, Byzantines, Greeks, Bulgarians, Serbs, and Montenegrins also visited its territory. Kotor survived many fires and more than once burned to the ground, but, like a phoenix bird, it revived and became even more beautiful.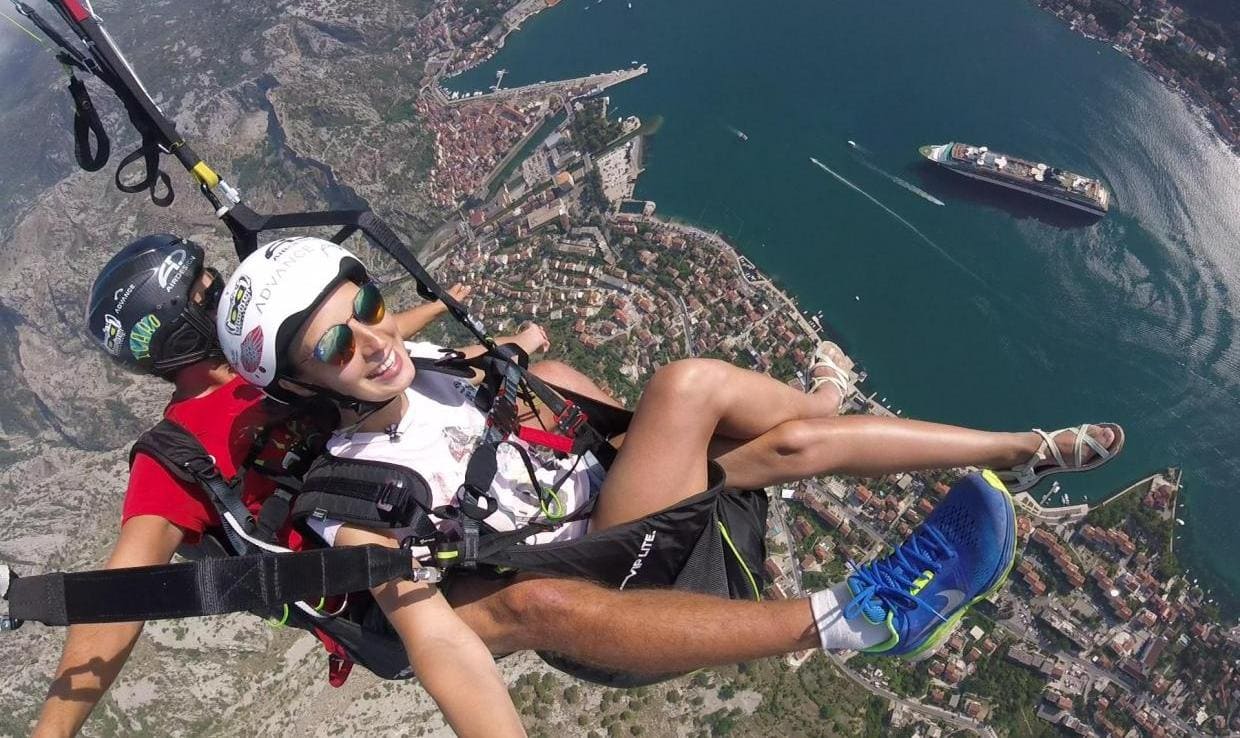 That Kotor, which travelers see today, was created by the Italians almost 400 years ago. At this time, the city was part of Venice. Under the reliable protection of the Bay of Kotor, which, like a mighty guard, defended him from pirates during the Middle Ages, the city became the largest center of commerce and navigation.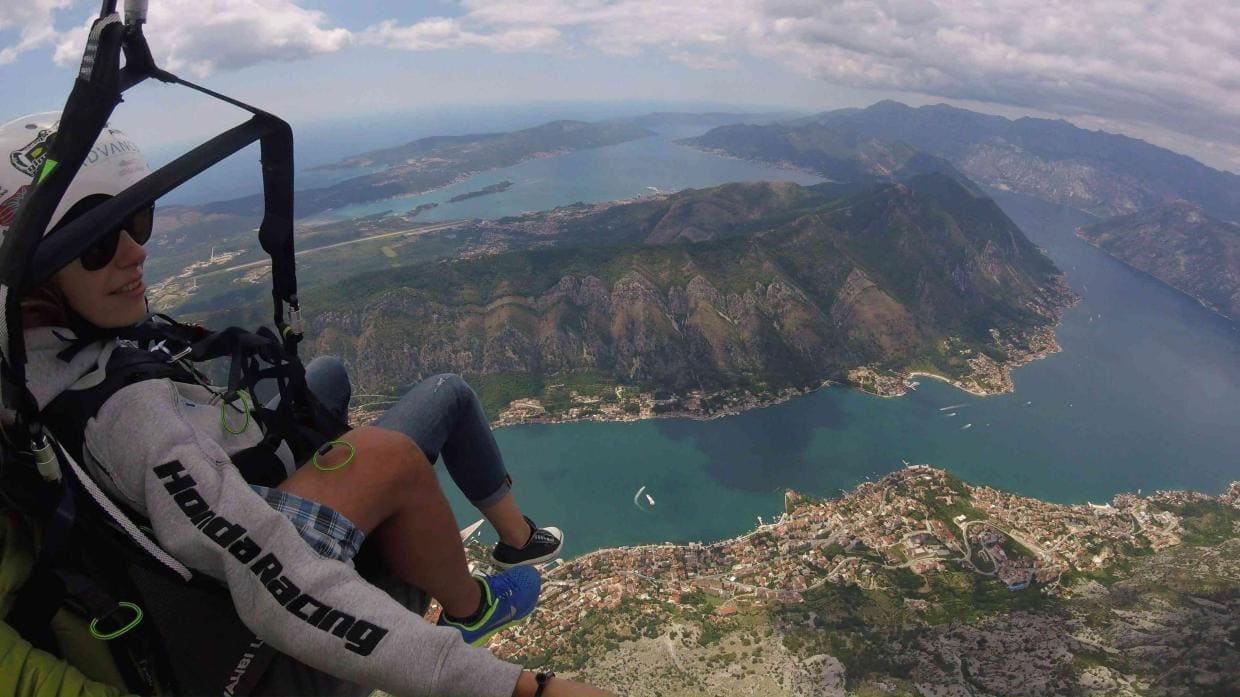 Modern Kotor is a prestigious tourist destination. Here come those who love outdoor activities and do not want to sit in one place. On the winding and unimaginably narrow streets, you can still walk along the medieval pavement, touch the buildings built many centuries ago, admire the ancient churches and temples in their original majesty and, of course, climb the powerful fortress wall, which in length occupies an honorable second place after the great wall of China.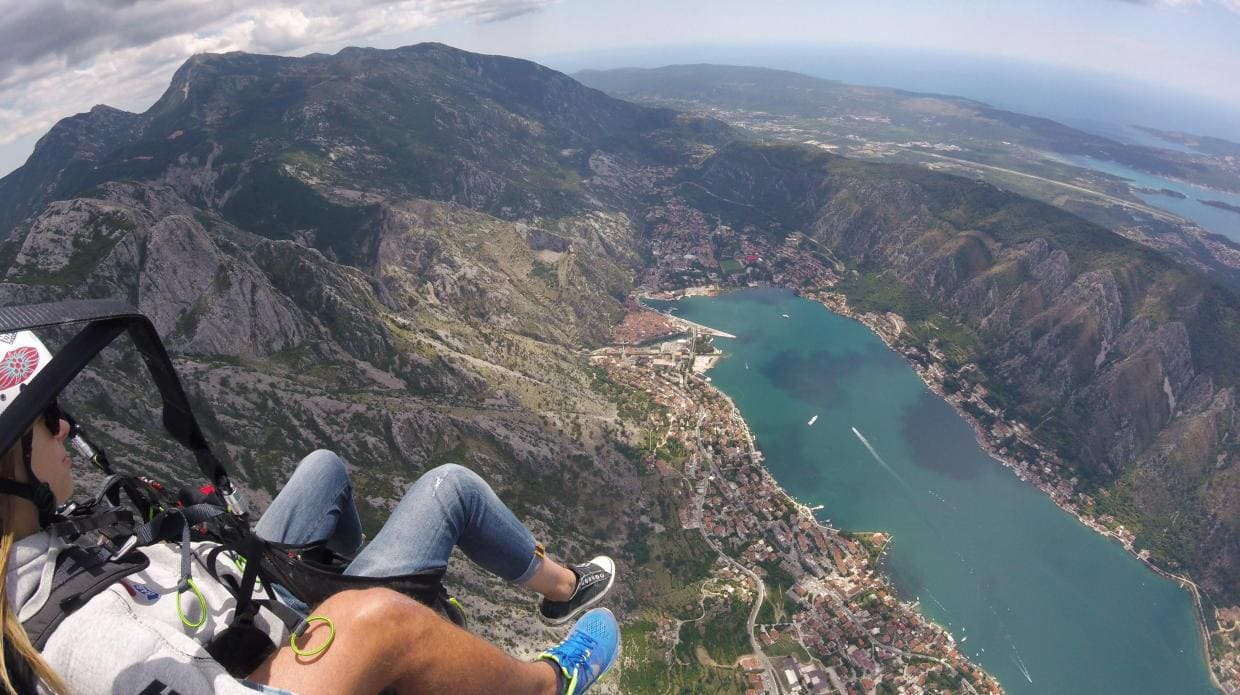 How to make a holiday unforgettable
Kotor Bay crashes into the land for almost 30 km, and its banks are bordered on all sides by mountains and rocks. Their peaks are covered with snow-white caps, and the slopes - with dense Mediterranean vegetation. Kotor Paragliding Montenegro with an instructor is an ideal way to get new impressions and admire picturesque bird's-eye views.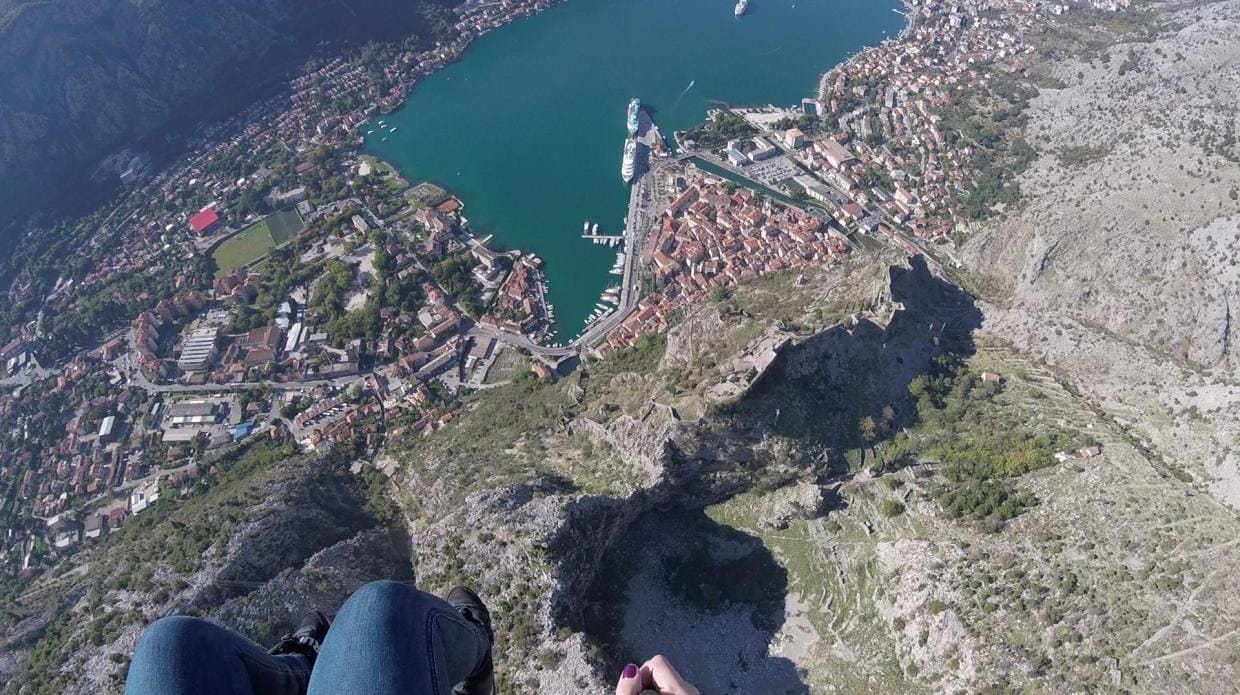 Even in ancient times, man dreamed of soaring into the sky. Today, each of you has the opportunity to realize the dream and get a whole flurry of adrenaline, vivid emotions, and exciting experiences.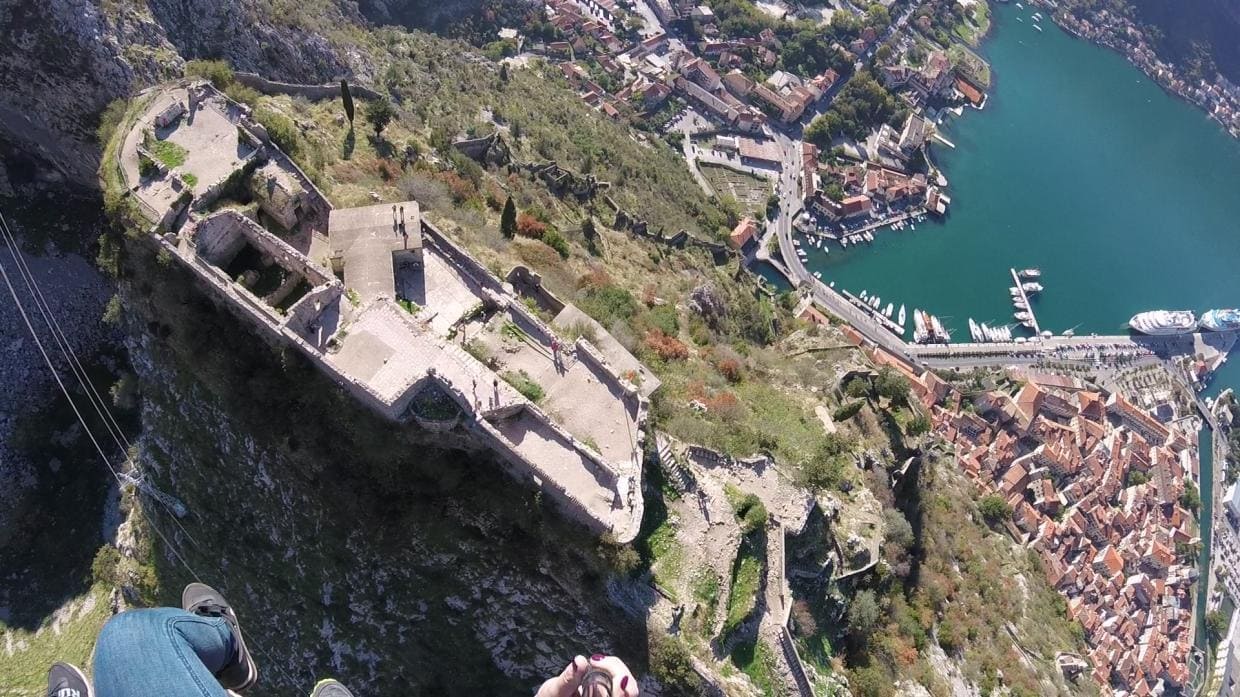 Fabulous rocks smoothly floating 300 meters under your feet, the whistle of wind in your ears, disturbing aromas of the sea and Mediterranean vegetation, silence not disturbed by the sounds of motor and technology, as well as the all-embracing feeling of unreal delight that completely displaces all thoughts from your head - all these emotions you will never forget.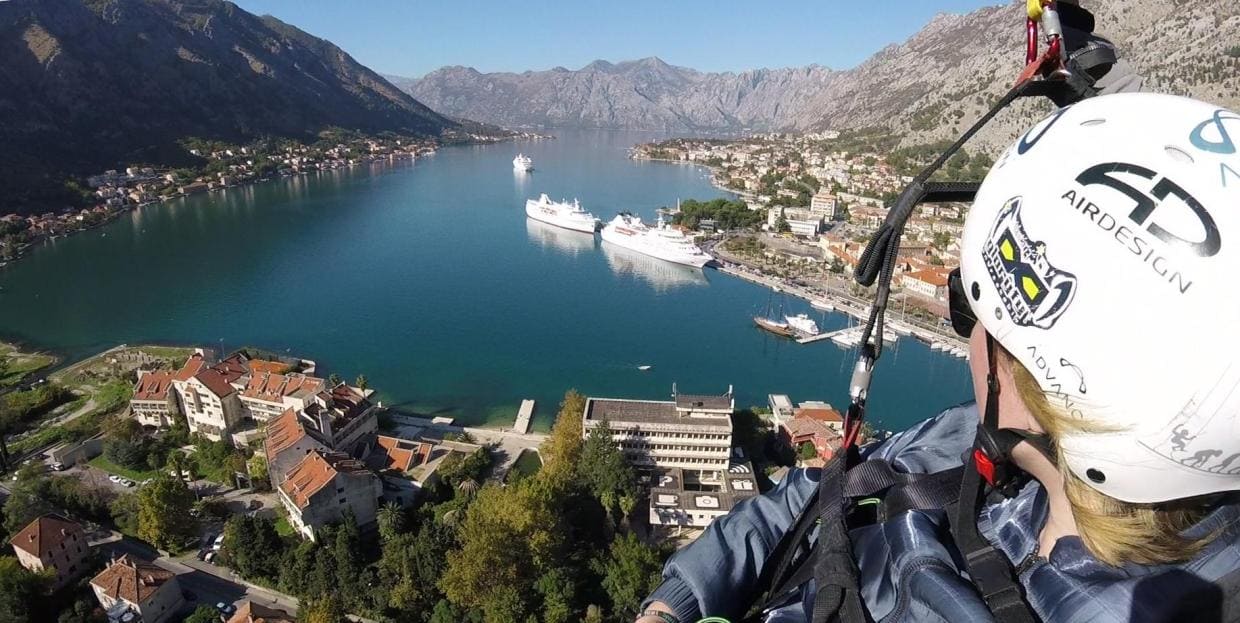 Kotor Paragliding will turn your holiday in Montenegro into an unforgettable adventure! Give yourself a piece of the sky and look at the world from a new angle!
---
The duration of the tandem paragliding demonstration is up to 25 minutes depending on weather conditions.
The whole event will take 90 minutes.
Easy booking
Donation price - 155€
The transfer from the pick-up point is included.
HD video service, download link included.
Video with you (including SDcard) - 10€